Online Education Trends Parents
Must Participate In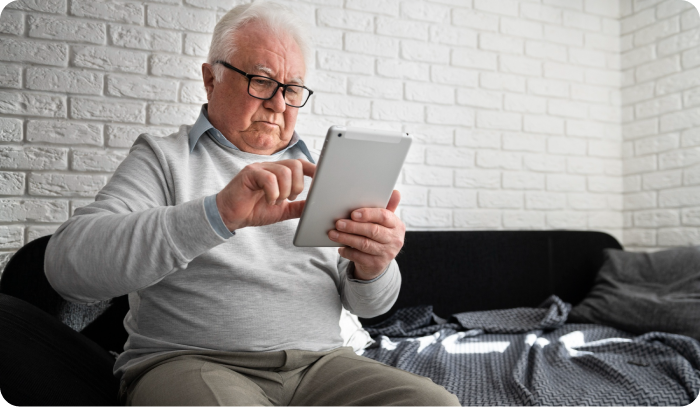 The COVID-19 pandemic has made learning from home the new normal. Even after the preventive measures were set in place and schools were reopened, many schools and educational institutions still have been trying to promote online education. As it offers many benefits for both the students and the institution, e-learning has experienced a boost in the past decade. Effective e-learning is a product of student-teacher-parent cooperation; thus, parents must follow certain tasks.
From being utilized for a short-term course to full-time K-12 education. This reformatory shift comes with several challenges.
Learning online helps a student retain 25% to 60% better than traditional learning. E-learning is flexible and customizable, enabling students to revisit the content taught. Based on the service offered, e-learning also enables users to have a one-on-one session to work on weaknesses collaboratively. E-learning is cost-effective and helps choose what, where, and when to learn.
A survey of 16,906 teachers found that many teachers agree that online education positively impacts student achievement.
Effective e-learning, however, requires a skilled faculty and a motivated student. A skilled faculty makes the lectures engaging. Learning online uses tools like phones or computers with an internet connection which can distract children. The student must be motivated to learn attentively and sincerely, which benefits the educational interaction.
For school children, online learning mainly occurs at home. Effective online education requires not only student-teacher interaction but also cooperation and support from the parent.
To bring the best out of online education, there are certain trends that parents need to follow:
Know your child's requirements
E-learning offers you the option of personalizing the learning experience. You get to choose your areas of learning and the timings of learning. Before starting the online education process understand your child's requirements. Know the likes, the dislikes and personalize the process accordingly. Know whether the child is comfortable with learning online and what can make it beneficial.
Plan the process with your child
E-learning comes with a customization option. Giving the child the freedom of choosing learning timings opens doors to procrastination. To avoid a large load of work and demotivated attitude, the parent needs to sit with the child and make a proper realistic schedule. Make your children follow the plan and help them meet their given deadlines. You make the process fruitful by helping your child achieve the goals sincerely.
Develop positive behaviour
Parents often act as models for their child's behaviour. Parents need to take care that they display a positive attitude towards e-learning and have children interested in the non-traditional mode of education. As a parent, one needs to talk about the benefits and pros. This develops a positive attitude towards e-learning among children.
Post-lecture communication
As a parent, it is essential to communicate with your child post the teaching session to know how effective the learning experience was for the child. Ask your children what was taught, and understand their expectations, experiences, strengths, and weaknesses. Communication enables you to know how effective the learning process is. This routine also motivates the child to be engaged.
Connect with the teachers
Paying attention to your child's progress is essential to ensure effective online learning. Connecting with the teacher, knowing where your child stands, and tracking your child's growth enables you to ensure an effective e-learning process. Put forth your demands and get complete information about the course structure and the goals your child is supposed to fulfill. This helps you support your child in understanding the process and keep him motivated throughout.
Monitor your child's activity
The tools that an e-learner is supposed to use themselves are a challenge. Phones and computers with an internet connection can be a big distraction for children. Parents must monitor their children's internet usage and check whether they use it for educational purposes only while in session. Monitoring also ensures the cybersecurity of the child.
Besides making arrangements (providing devices and internet connection, allocating a student-friendly area in the house) for learning online comfortably, parents must participate in these e-learning trends to help their child grow and excel. It is essential to orient the children with the non-conventional mode of learning and support them through the entire process. With complete coordination and effective communication with both the child and the teacher, parents can ensure the growth and academic well-being of the child.
Such a seamless education process is appreciated by all – teachers, learners, and parents appreciate such a seamless education process. A survey of 4859 participants with some students and some teachers found a positive attitude toward online education. Participants noted many positive qualities of online education.
To give your child a complete educational experience, Indiankidz Online Tutoring Academy* is the right place for you. With our focus on offering a personalized one-on-one learning experience and consumer satisfaction being our utmost goal, we have developed a world-class curriculum that you can access according to your time zone.
We offer a plethora of courses - from custom regular K-12 school subjects to offbeat course sessions in the Tamil language, Vedic Math, and many more. We guarantee a complete learning experience for children aged 5-17 years. With our HD lectures delivered by a team of passionate teachers, we promise you a wonderful learning experience. We also enable smooth parent-teacher communication through our app, allowing them to share class updates and homework and track student progress.
With vast experience, we strive to give students the best online learning experience globally. We are a trusted name in the e-learning field, with students from more than ten countries. Contact us to know more.